NEW FALL & WINTER HOURS!!!!! Effective October 1st, 2018
Nestled in the heart of Vancouver Island, this unique brewery has partnered with local farmers to grow and malt quality barley and hops. Introducing the "Terroir of Beer"… an Obsessively Local Product.
The Tasting Room "Fall & Winter" hours are as follows:
Wednesday: 2:00 PM to 6:00 PM
Thursday: 2:00 PM to 6:00 PM
Friday: 2:00 PM to 6:00 PM
Saturday: 12:00 PM to 5:00 PM
The Longwood Line Up
THE CORE BRANDS - CLICK ON PRODUCT FOR MORE INFORMATION
SEASONALS - CLICK ON PRODUCT FOR MORE INFORMATION
SMALL BATCH SERIES - CLICK ON PRODUCT FOR MORE INFORMATION
authentically brewed beer for any taste.
find your favourite today.
TASTING ROOM & GROWLER BAR
TASTING ROOM & GROWLER BAR
As soon as you walk into our tasting room, you will see where the name "Longwood" comes from. Featured are a locally-crafted cedar surfboard from V.Isle Surfcraft and the seriously impressive Zebrawood bar. While giant posters of our amazing designs plaster the walls, the centrepiece is our custom, stainless steel, 6-tap growler bar. We put the GRRRRR in growler!
It doesn't matter if you are a first-timer or one of our regulars, feel free to pull up a stool and sample the Longwood Line Up. Easily accessible, we are located just off the Nanaimo Parkway. Our friendly and amazing staff will impress you with their vast knowledge about Longwood's recipes and will definitely help you find your perfect beer.
"Grown and brewed on Vancouver Island" – Longwood is proud to support local farmers by using hops, barley and other ingredients grown all over the Island. In fact, 50% of of our barley comes from Central Vancouver Island and the majority of our hops come from within 20km of the brewery.
This is a place for fun, beer, and a little bit of business.
We are an "Obsessively Local Brewery"!
Wanna Tap Us?(WE KNOW IT'S HARD TO RESIST)
We would be tickled pink to be the newest product on your shelf or on your bar.
Please contact the brewery at 250-591-2739 for more information.
RUSSIAN IMPERIAL STOUTNIK
Same great beer, new great can.
For ordering information please e-mail [email protected]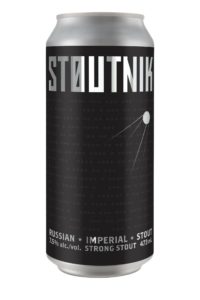 WINTER'S OWN WEIZENBOCK
Winters Own will blanket your taste buds like a fresh winter snowfall. Malty, spicy, fruity and refreshing. German style wheat bock made with 50% wheat. This bete blanche will keep you insulated from the chill of old man winter.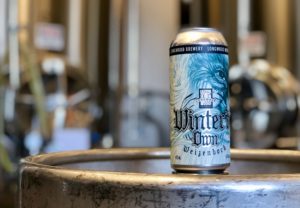 For ordering please e-mail [email protected]
VANCOUVER ISLAND WINTER MARKET
Over 200 vendors, live entertainment, pop up store, make & take workshops, wine, craft beer and spirit sales will provide shoppers a unique opportunity to shop local for the holiday season.
Join us in the beer garden for a refreshment.
For more information click here.