COMING THIS SPRING….bring on the sunshine and our new picnic patio! Stay tuned for construction updates.
Nestled in the heart of Vancouver Island, this unique brewery has partnered with local farmers to grow and malt quality barley and hops. Introducing the "Terroir of Beer"… an Obsessively Local Product.
The Tasting Room "Fall & Winter" hours are as follows:
Wednesday: 2:00 PM to 6:00 PM
Thursday: 2:00 PM to 6:00 PM
Friday: 2:00 PM to 6:00 PM
Saturday: 12:00 PM to 5:00 PM
The Longwood Line Up
THE CORE BRANDS - CLICK ON PRODUCT FOR MORE INFORMATION
SEASONALS - CLICK ON PRODUCT FOR MORE INFORMATION
SMALL BATCH SERIES - CLICK ON PRODUCT FOR MORE INFORMATION
authentically brewed beer for any taste.
find your favourite today.
TASTING ROOM & GROWLER BAR
TASTING ROOM & GROWLER BAR
As soon as you walk into our tasting room, you will see where the name "Longwood" comes from. Featured are a locally-crafted cedar surfboard from V.Isle Surfcraft and the seriously impressive Zebrawood bar. While giant posters of our amazing designs plaster the walls, the centrepiece is our custom, stainless steel, 6-tap growler bar. We put the GRRRRR in growler!
It doesn't matter if you are a first-timer or one of our regulars, feel free to pull up a stool and sample the Longwood Line Up. Easily accessible, we are located just off the Nanaimo Parkway. Our friendly and amazing staff will impress you with their vast knowledge about Longwood's recipes and will definitely help you find your perfect beer.
"Grown and brewed on Vancouver Island" – Longwood is proud to support local farmers by using hops, barley and other ingredients grown all over the Island. In fact, 50% of of our barley comes from Central Vancouver Island and the majority of our hops come from within 20km of the brewery.
This is a place for fun, beer, and a little bit of business.
We are an "Obsessively Local Brewery"!
Wanna Tap Us?(WE KNOW IT'S HARD TO RESIST)
We would be tickled pink to be the newest product on your shelf or on your bar.
Please contact the brewery at 250-591-2739 for more information.
Thursday February 21st at Tigh-Na-Mara. For more info and tickets click here.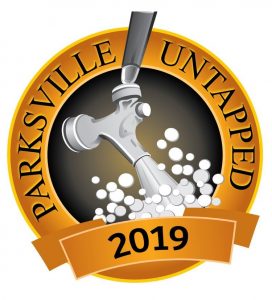 Cheers to our independence! Hitting stores the week of February 18th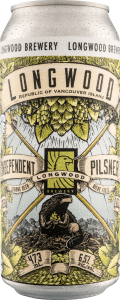 Our annual kick ass Pilsner is back! This year's brew is made entirely with Vancouver Island grown and malted barley. The hops are sourced from Maple Bay Hop Farm and Cedar Valley Hop Yard. This IPA of Pilsners has big malt, big hop flavour and aroma. Conditioning over the cold months of winter creates a smooth yet complex beer.
Celebrate our independence!
Alc/Vol: 6%
IBU's: 70
Vegan Friendly!