Two fall seasonal releases now available…Full Patch Pumpkin Saison and Cherry Wood Lightly Smoked Lager
FULL PATCH PUMPKIN SAISON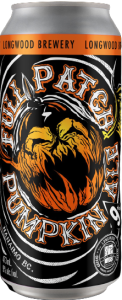 This seasonal, Belgian style Saison is not for the faint of heart. Born in a pumpkin patch and raised in the brewery, this 9% brew is not your grandma's pumpkin pie. Slaughtered pumpkins and a touch of spice were boiled in a cauldron of barley, hops and anything else we could find lying around.
Fly orange with full patch.
Alc/Vol: 9.0%
IBU: 30
Vegan Friendly
CHERRY WOOD LIGHTLY SMOKED LAGER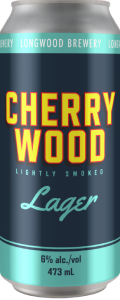 No matter how you cut it, our new Cherry Wood Lager is a sweet addition to the Longwood Line-Up. Comes on malt-forward with a light spice from the Noble hops, finishes off with just a hint of cherry wood smoked malt. Enjoy!
Alc/Vol: 6.0%
IBU: 30
Vegan Friendly