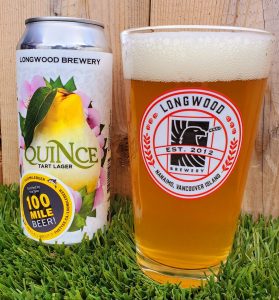 If history were to judge, we are sure that Nostradamus and Aphrodite would approve of this slightly malty, yet cidery beverage.
Many bushels of the fantastically fragrant quince have been pressed and blended to create our latest community sourced project.
A slightly tannic and fruity Graff with a medium effervescence.
Named one of "the most local of local breweries and beers in BC" by The Tyee Magazine.
Alc/vol: 5.5%
IBU: 0
Vegan