Cherry-Oke Dessert Sour is now available!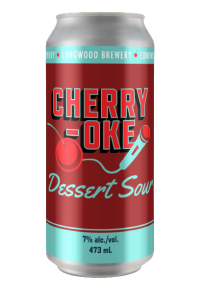 Cherry-oke is like biting into a freshly baked cherry pie but instead of the usual sweetness, it's got a tangy, sour kick that will leave you wanting more. The lemon and vanilla flavours add a nice depth and complexity to the beer, creating the experience of drinking pie!
So go ahead, give it a try – your taste buds will thank you.
Contains lactose.
Alc/Vol: 7.0%